Ayahuasca: Between Cognition and Culture: Perspectives from an interdisciplinary and reflexive ethnography
Synopsis
This book summarizes Ismael Apud's ethnographic research in the field of ayahuasca, conducted in Latin America and Catalonia over a period of 10 years. To analyze the variety of ayahuasca spiritual practices and beliefs, the author combines different approaches, including medical anthropology, cognitive science of religion, history of science, and religious studies. Ismael Apud is a psychologist and anthropologist from Uruguay, with a PhD in Anthropology at Universitat Rovira i Virgili.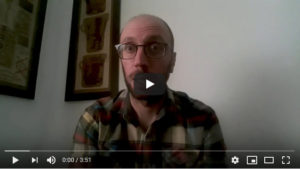 * * * 
TABLE OF CONTENTS
Psychedelia, rationality and experience: An anthropological perspective, Oriol Romaní
Introduction
Section I. Ethnography in Latin America
Chapter 1. The fieldwork before the fieldwork
Chapter 2. An ethnography from Uruguay to the Amazon rainforest
Chapter 3: Anthropology, shamanism and neoshamanism
Section II. Ethnography in Catalonia
Chapter 4. Ayahuasca and medical systems in Catalonia
Chapter 5. Science, spirituality and ayahuasca
Chapter 6. Ritual healing from a multi-level perspective
Chapter 7. Ayahuasca healing and addictions in Catalonia
Chapter 8. Four biographical narratives of recovery from addiction from IDEAA
Final conclusions
Chapter 9. Two conversions in Catalonia
General conclusions
Bibliography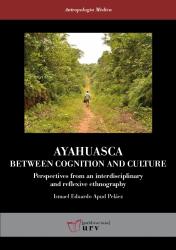 Copyright (c) 2020 Publicacions URV
This work is licensed under a Creative Commons Attribution-NonCommercial-NoDerivatives 4.0 International License.
Details about this monograph
ISBN-13 (15)
978-84-8424-834-7
Date of first publication (11)
2020