Autoetnografías, cuerpos y emociones (I): Perspectivas metodológicas en la investigación en salud
Synopsis
Este libro recoge un conjunto de voces polifónicas que exploran el contacto entre el yo y los otros en el transcurso del quehacer antropológico. En conjunto, las aportaciones de los diferentes autores de este libro contribuyen al desarrollo de la antropología médica aplicada en campos tan diversos como la salud mental, las adicciones o las medicinas alternativas. Se trata de un proyecto siempre "inacabado" que espera remover certezas y estructuras en quienes se acerquen a él.
* * *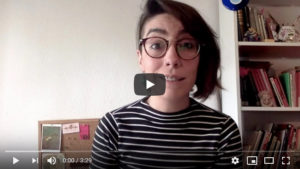 SUMARIO
Prólogo. Autoetnografías, corrección política y subversión, Oscar Guasch
Introducción. Cuando la voz tiembla y la disculpa incorporada emerge: etnografías como enfoque metodológico, Elisa Alegre-Agís y Sam Fernández-Garrido
La etnografía como alter ego. Lecciones del campo versus la vida personal, Sjaak van der Geest
Writing to transform relations , Susan K. Mossman Riva
El extraño caso del Doctor Talgo y Mr. Commie. ¿Es posible una autoetnografía a cuatro voces?, Josep M. Comelles
La certeza de los huevos podridos: un delirio para una etnografía, Elisa Alegre-Agís
Pràctiques comunicatives embodied i la construcció de significats en la relació cavall-humà: una autoetnografia de la supervivència del càncer, Susan M. DiGiacomo
Reflexiones acerca del método autoetnográfico: el papel de las emociones en la construcción del conocimiento antropológico, Carlos Chirinos Alonso
Autoetnografía de un hombre occidental sano, Xavier Allué
Resignificando el yo. Mi mundo desde una ventana , Juan Carlos Romero-Villadóniga  
Dual Role or Duplicitous researcher? Emotions and ethical dilemmas of doing anthropology «at home», Beatriz Aragón Martín
Resignificando el archivo: la agencia de las historias médicas , Itxaso Martin Zapirain
Desafíos y oportunidades de ser arte y parte en un estudio sobre curanderismo ,  Blanca Pérez Espuñes
Las contradicciones de las Medicinas Alternativas y el re-encantamiento del mundo: autoetnografía de un masso sul cuore , Isabella Riccò
Reflections on the Practice of Autoethnography in AppliedAnthropology: A Case Study from a Centre for Former Drug Addicts , Ivan Severi
Autoetnografía sobre procesos de supervisión de profesionales: La mirada en la supervisión o el arte de comprender, Carmina Puig i Cruells
«Difficult is not the same as bad» - Working with psychedelic support and emergency crews in the electronic music festival scene, Adam Andros Aronovich 
Downloads
Download data is not yet available.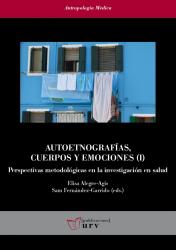 Categories
Copyright (c) 2019 Publicacions URV
Details about this monograph
ISBN-13 (15)
978-84-8424-813-2
Date of first publication (11)
2019